The 6612CT Spring View
Sectional Mobile Home
Floor Plan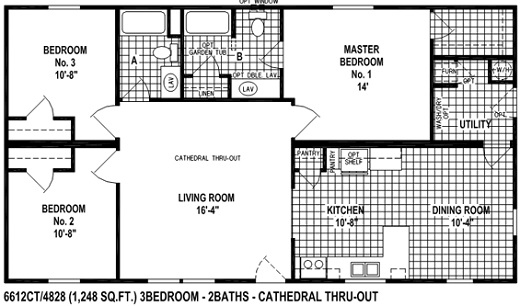 The 6612 Spring View mobile home floor plan has a very large living room.
This floor plan also offers 1280 square feet of living space and has a very well laid out design. The master bedroom features a very large walk in closet and the master bath has a corner shower option or a corner tub with a walk in shower.
This end profile home would be a great floor plan for an attached garage with a door coming into the laundry room
A very versatile floor-plan just look it over and think of all the possibilities..