The 6806 Spring View Select
Sectional Mobile Home
Floor Plan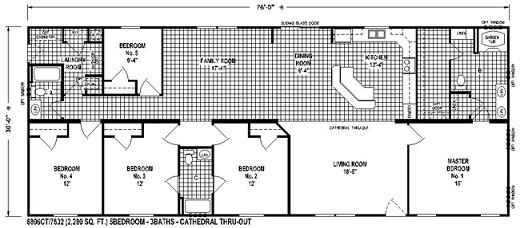 The Spring View Select 6806CT Mobile Home Floor Plan offers 2,280 square feet of living space. It features 5 bedrooms and 3 bathrooms.
The Master Bedroom has a huge walk in closet and several options such as a walk in shower and corner tub or a corner shower and has double lavatories.
The family room is right next to the dining room and the dining room has a really open luxurious feeling while dining.
This home can be built in a variety of designs including a 4 bedroom model or a den option.
Just look it over and give us a call and we will help you design it to fit your needs.
Return to Sectional Mobile Home Floor Plans from Spring View Select Mobile Home Home Floor Plan 6806CT
Return to Lovejoy-Manufactured-Homes.com Home Page from Spring View Select Mobile Home Home Floor Plan 6806CT
---
The exterior picture of the floor-plan Spring View Select 6806

---
This is a great view of the kitchen
featuring the black appliance package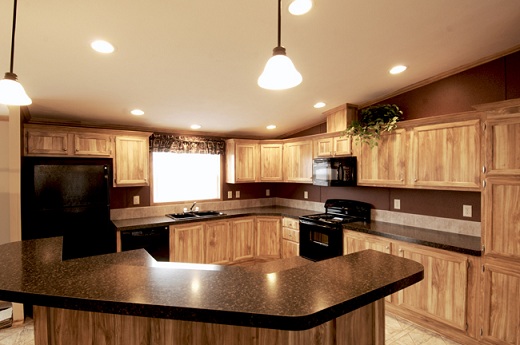 ---
Featuring the overhead microwave and  the huge 6 door pantry
This view is looking from the kitchen toward the front door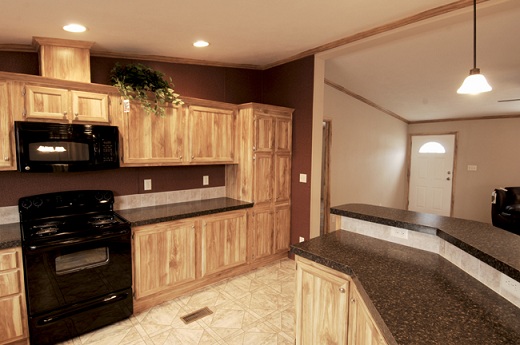 ---
Looking from the kitchen toward the front door
and living room and the dining room is to the right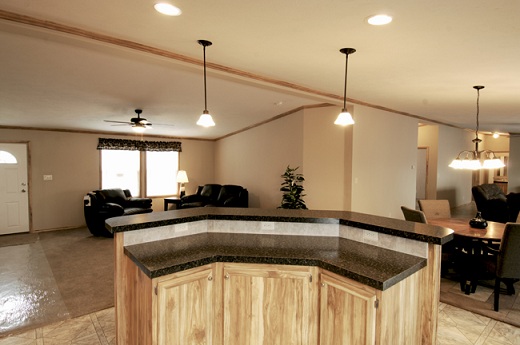 ---
Standing in the dining room looking into the kitchen and front room

---
Standing at the bar looking into the dining room and family room

---
Standing in the dining room looking into the family room

---
This is a great view of the family room
Notice the optional Pop-up TV screen in the back ground

---
Looking from the huge family room back toward
the dining room and kitchen

---
Optional Oval Tub with a six door linen cabinet

---
Notice the double lavatory option
with the huge 54" walk in shower

---
A great feature right inside the back door
Has plenty of room for your gloves and scarfs
plus a place to hang you coats and store your shoes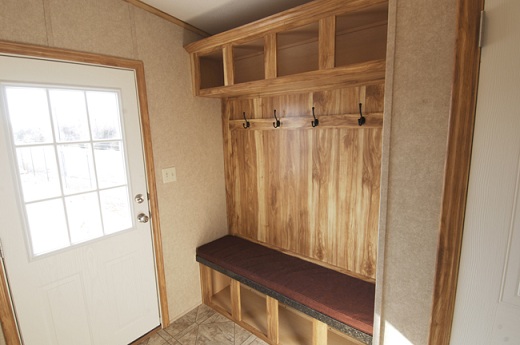 ---